Hyannis, Barnstable's urban center, will keep you busy from farm-to-table dining and local shops to waterfront views and cultural attractions.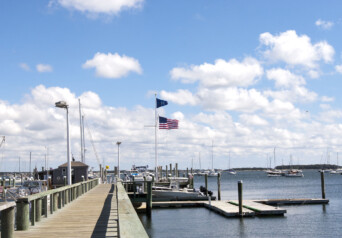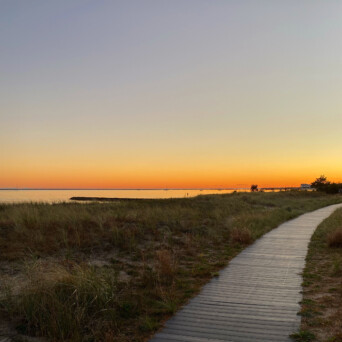 HYANNIS, Barnstable's urban center, is a must-visit destination for anyone exploring the Cape. With its beaches, cultural centers, restaurants and shops, it has something for everyone.
Main Street is the heart of Hyannis, offering a variety of dining options. Start with a traditional breakfast at The Daily Paper, healthy eats at The Local Juice or fresh pastries and coffee at Chez Antoine. Brazilian Grill boasts a salad bar and meats galore, Finn's Craft Beer Taphouse offers pub grub, Tumi delights with Peruvian cuisine, Taste of Siam slings Thai food, and Tap City Grille serves American classics. For authentic Mexican food head to Mi Pueblo or El Mariachi Loco and dine at Añejo for Mexican with a contemporary flair. For date night, try The West End for craft cocktails and vintage décor, The Naked Oyster for elegant seafood, or Misaki for beautifully prepared sushi. Soothe your sugar craving with Little Miss Cupcape, Katie's (homemade) Ice Cream, Gone Açai, Kandy Korner, or Kayak Cookies.
Begin your shopping spree at Bella Cris, Country Soul and Puritan for fresh fashions, Plush and Plunder and 606 Thrift for vintage threads, and Cape Cod Jewelers, Red Fish Blue Fish, Moonshine Leather, Mass Bay, Bugg's Place Toys, Soho Arts Co, and Love Live Local's retail shop for gifts and essentials.
Outside of downtown, enjoy Spoon and Seed's farm- to-table fare, brews abound at Cape Cod Beer andBarnstable Brewing, brunch with buddies at Pain D'Avignon, and fuel up at Great Awakenings Coffee House. Black Cat Tavern, Spanky's Clam Shack, and Baxter's are great waterfront dining options with views of the Hyannis Harbor.
Downtown Hyannis also has several cultural attractions like the JFK Hyannis Museum, Cape Cod Maritime Museum, and Zion Union Heritage Museum. Visit the HyArts Artist Shanties at Bismore Park and Harbor Overlook to meet local artists and see their work.
Enjoy ocean views at Veterans Park Beach or Kalmus Beach. For daytime fun, head to House of Hatchets or Steve and Sue's Par-Tee Freeze + Mini Golf. In the evening, attend a performance by the Cape Symphony.

Related articles