Amidst the widespread closure of numerous music stores nationwide, Charlie's Music of Hyannis continues to thrive, steadfastly supporting both Cape Cod and its loyal customer base. With unwavering dedication, they go above and beyond to cater to their customers' needs.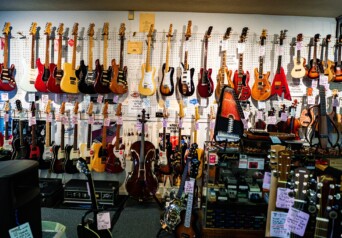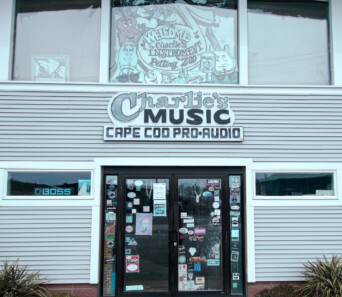 In a time when so many music stores across the country have closed, Charlie's Music of Hyannis is still holding it down for us and Cape Cod, and going all out for their customers.

The sign above the door says, "Welcome to Charlie's instrument petting zoo"- and that is exactly what it feels like inside. Charlie's has an almost overwhelming variety of new, used, and vintage instruments and equipment. It's colorful, cozy, and packed with everything a seasoned pro or musical newbie would need as well as a healthy dash of humor sprinkled about the place. In addition to the wide selection of music books, guitars, brass + wind instruments, keyboards, amps, cables, connectors, and specialty items, they also handle repairs, rentals and special orders. They've also teamed up with StreamPros to provide easy access to an advanced Live and On-Demand streaming platform that offers live simulcasting for your next event.

---
Every month, along with The Cooperative Bank of Cape Cod and Cape Cod Broadcasting, we share stories from across Cape Cod about how our local businesses do more for this community than simply provide goods and services and why shopping with them is more than just a single transaction.

Have a similar shop local story? Or want to share how a local business you know is giving back to the community, working with other local businesses or providing employment opportunities in a unique and interesting way? Nominate them here!
Related articles