Open since 2019, 606 Thrift Ave is a curated second hand and vintage clothing and accessories boutique.
LOCAL BUSINESS BOOST PROGRAM NARRATIVE CASE STUDY
606 Thrift Ave
606 Main Street, Hyannis
@606thriftave
The business started online until owner, Brandi Williams, decided to open a brick-and-mortar store in downtown Hyannis to connect with people in person. Brandi shares the shop with fellow vintage seller, Lance Merritt.
She has been able to cultivate a loyal customer base through word of mouth and walk-by traffic. Her ecommerce site is not a significant revenue source; it is challenging to keep up to date with it because all her items are one-of-a-kind.
Brandi fell in love with her space but recognizes there are some limitations and changes that need to be made to increase visibility of items and make the store feel more upscale and accessible to more customers.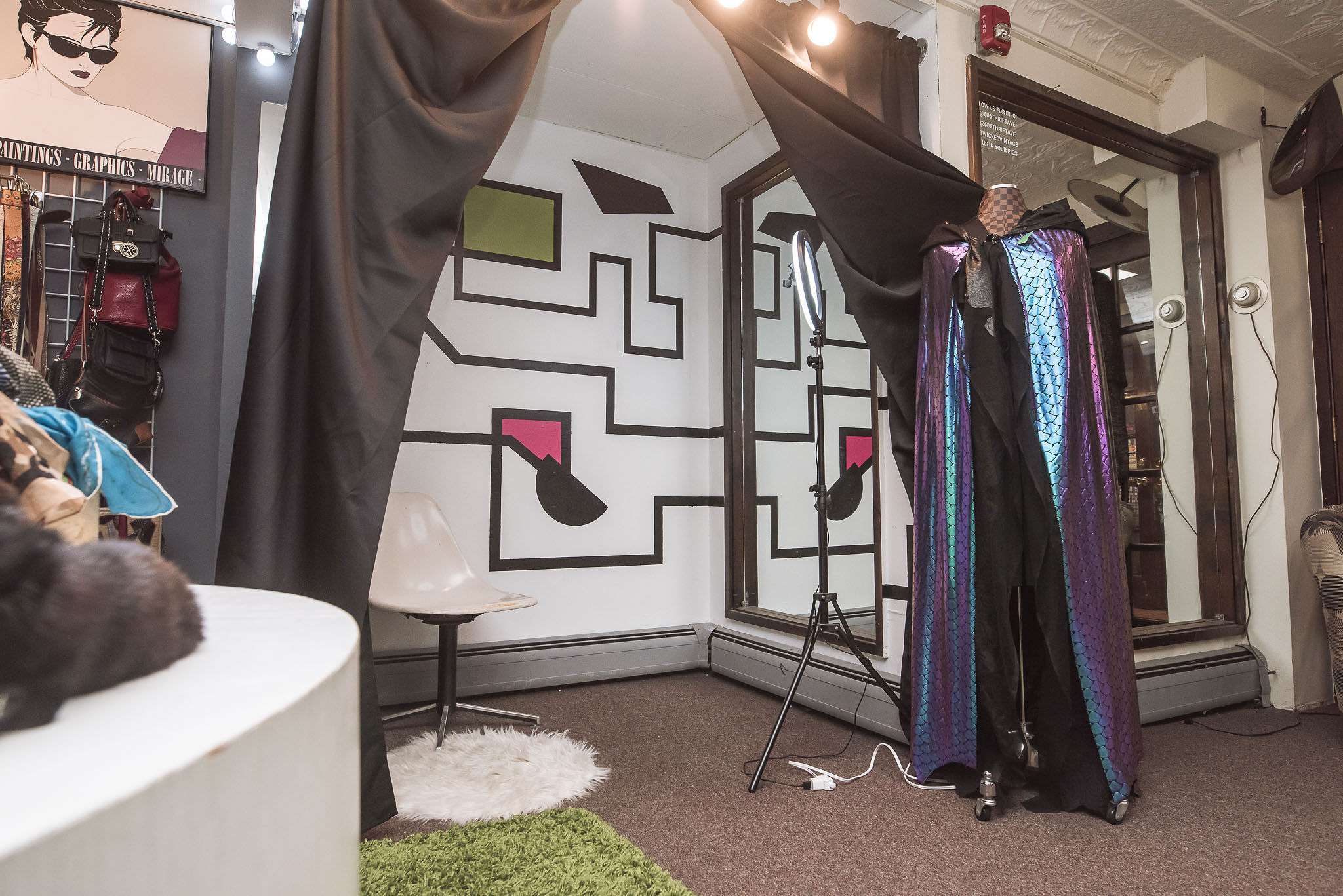 IDENTIFIED CHALLENGES AND PRIORITIES:
Update and reconfigure general layout of the store with a focus on the "Dress Boutique" area where fitting rooms, fixtures, and fittings for the store should be updated.
Professional photography of the store.

Increased and elevated social media presence and plan for execution.
Legal and accounting consultation just to know she's doing everything right.
COMPLETED PRIORITIES:

Brought in a retail consultant, Olde Cape Interiors, who came up with a plan for space needs and alterations in the "Dress Boutique" area of the store.

Facilitated the build out of new, modernized dressing rooms featuring artwork painted by local artist, Kenard Smith, as well as the installation of new mirrors by ClearView Glass, signage by Terkelson Custom Signs and furniture sourced by Brandi and Lance.

Enlisted local Phases Creative Studios to photograph the redesigned store for use on advertisements, website and social media.

Recommended she attend Amplify POC's monthly Boss Talk series and connect with fellow local thrift businesses for networking and resource sharing purposes.

---
The Local Business Boost Program started in 2022 and is currently a partnership between Love Live Local and the Hyannis Main Street Business Improvement District. Additional funding is being sought to take the program to other local businesses across Cape Cod.
Related articles