Orleans, the hub of the lower and outer Cape, is a charming town with a vibrant downtown, beautiful beaches, and endless shopping and dining options.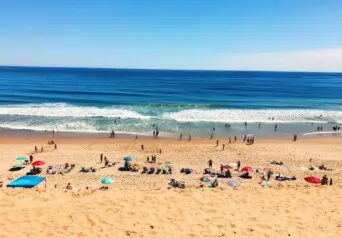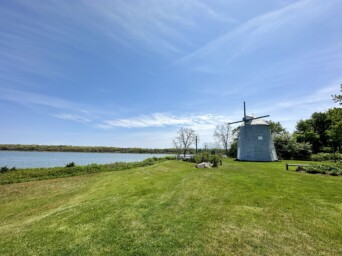 ORLEANS is the commercial hub of the lower and outer Cape and is a go-to for year round shopping.
Fuel up for the day at Viv's Kitchen & Juice Bar, Sunbird, The Rail, Jo Mama's, Whisk, or Hole In One. For grub on the go, dip into Friends Marketplace, Cibo Italian Kitchen & Market, Orleans Whole Foods, or Main Street Wine & Gourmet. Take those goodies on a hike at Kent's Point, a beach day at Nauset Beach, a picnic at the Jonathan Young Windmill or the Meadow on the Cove overlooking Orleans Cove. For less sun-drenched recreation, hit the lanes at The Alley BBQ & Bowling or catch a show at The Academy of Performing Arts.
If shopping is your cardio, head downtown. Main Street will keep you busy with shops like The Sparrow Store, Homegrown Boutique, Vintage in Vogue, Savvy on Main, Oceana, Blake & Co., Stephen Gallant Jewelers, and Wild Water Collective. Just off Main Street, find your desirables at Sœur, Designs by S&R, Sunset Leisure, and Earth House. For art and more, check out Trove and The Frying Pan Gallery. More shopping awaits in East and South Orleans at places like Adorn for home goods and textiles, Weekend for understated chic attire, Canterbury Leather for active footwear, and Cottage for goods and gifts with a Cape feel. For marine gear, be sure to stop at Pump House Surf Shop and Nauset Surf.
Give your legs a break and grab a brew at Hog Island, or enjoy dinner nearby. The Barley Neck Inn is known for its live music, as much as it is for its cuisine. The new Las Chidas has a groovy, surfy vibe that pairs well with its craft cocktails and street style tacos. For classic American food served with comfortable and casual elegance, get cozy at Mahoney's or The Beacon Room. Take your tastebuds on a trip at Abroad for global cuisine, Ten Yen for sushi or La Bella Vita for Italian but save room for dessert at the Hot Chocolate Sparrow.
Related articles